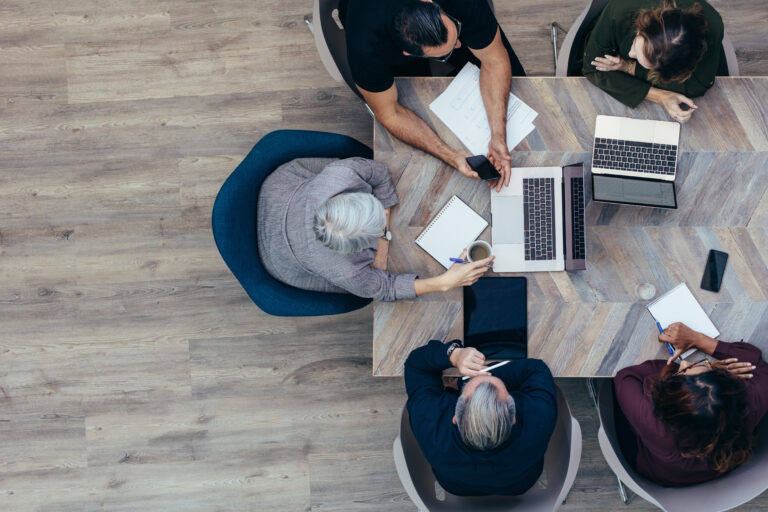 Every facet of daily operations in school districts has been impacted by the COVID-19 pandemic. The end of the 2019-2020 school year is coming to a close with the majority of district operations being transitioned to remote work and digital learning environments, or with some portions of operations being halted altogether. However, the challenge that lies ahead in eventually resuming operations will undoubtedly prove to be the most significant challenge districts have faced yet.
School district operations, much like the operations of businesses and companies, will not simply just "go back to normal" in the fall. The standard challenges associated with back-to-school planning have become even more complex due to the uncertainty posed by hundreds of questions that must be answered by districts as quickly as possible. Some of the most critical questions include:
When will students return to school in the fall?
Will the return be in-person, via a digital learning environment, or some hybrid of both settings?
How will an ongoing need for social-distancing impact all student settings, both in facilities and on buses?
Who will be required to wear personal protective equipment (PPE)?
What processes and at what frequency should classrooms, vehicles, and district facilities be cleaned, disinfected, and sanitized, and how will this be properly monitored to ensure it is done to the correct standards?
What is the best method to monitor and appropriately, but confidentially, report employee and student symptoms, and potential COVID cases?
How do districts to continue to battle the driver shortage with modified, but active and aggressive, driver recruitment and training plans?
How do districts stay ahead of rapidly changing information, and adhere to local, state, and federal guidelines, while remaining flexible enough to quickly adjust operational plans as situations change?
With so many questions and a plethora of possibilities for answers, a few of the most important steps that districts can currently take are to:
Start broad and identify all of the key operational areas that are impacted 
Establish operational expectations across the district with a thorough review of federal, state and local guidelines
Align operational expectations between the district and each department within the district
Organize a Return to Operations COVID Response Project Plan, that includes a checklist with critical goals, and works backward from the anticipated start date for the 2020-2021 school year
Execute and refine the plan to achieve changing goals and objectives
The intent of this initial article is to focus on the first point – highlighting key operational areas that need to be accounted for as your district outlines its Return to Operations COVID Response Project Plan. In addition to the operational areas that are highlighted, below is a list of preliminary questions that has been compiled and should be posed to district and transportation leadership for thoughtful and careful consideration in the weeks and months ahead. This list is not all-encompassing for all school districts but represents some of the most pressing areas to begin discussing with relevant stakeholders as quickly as possible.
Department Leadership, Administration & Oversight

Who will take an active role in leading transportation department planning discussions?

What decisions and plans will require the highest levels of approval (e.g. state educational entities, school boards, superintendents, etc.) to enact?

Facility/Building/Lots

What current state is the transportation facility in and what assessments have been conducted to determine COVID-specific risks that now exist in the facility, throughout the building, and on the lot?

Policies, Processes, and Protocols

What transportation policies, processes, protocols and guidelines will now need to be revised in order to meet new federal, state, and local guidelines for COVID?

Route Planning and Management

How will the development and execution of routes need to change for regular education and special education routes, as well as for McKinney-Vento and ESSA-specific routes due to the impacts of COVID?

Fleet/Maintenance Operations

What fleet assessments, preventative maintenance, and minor/major repairs have occurred during the shutdown or need to occur soon to prevent further challenges with buses sitting idle for too long?

Dispatch Operations

What key retrieval/return, sanitizing of keys, radio protocols, and paperwork pick-up/drop-off dispatch processes need to change to minimize direct contact between drivers and dispatch?

Field Trips/Extracurricular Trip Operations

Will field trips and extracurricular trips be allowed in the fall?

What revised processes/requirements need to be in place to request, approve, and implement other COVID-specific requirements on field trips?

Safety & Training Operations

How and when can classroom and behind-the-wheel training resume, and will it require social distancing and PPE?

What will be the plan to train higher numbers of non-CDL applicants who are seeking employment in transportation for the first time due to economic conditions, noting the time that it takes to fully train a brand-new driver?

What communication is safety and training staff having with local DOT/DMV/DPS offices to avoid backlog (to the extent possible) of testing and in obtaining driving credentials for current and prospective drivers?

Budget/Finance/Procurement

What budget implications is the district facing now ahead of the 2020-2021 school year?

What implications is it anticipating during the 2021-2022 school year due to COVID?

What immediate purchases need to be considered to prepare for the 2020-2021 school year (e.g. PPE, sanitizing and cleaning equipment, fleet parts, additional buses, etc.)

Customer Service – Parent/Community Communications

What communication platforms and methods are in place to provide customer service to parents with transportation-related questions once operations resume

Is there any standard messaging that needs to be developed for those answering immediate questions that still may not have answers?

Staff Communications

What types of staff communication is currently taking place and at what frequency?

What modified or enhanced communication platforms should be considered to keep staff apprised of critical information during the summer and during the school year?

Incident Management and Emergency Communication

What type of incident management system does the district currently utilize to track and follow-up on critical incidents?

What is the district's current process for emergency communication and how will this process need to be modified due to COVID, specifically critical confidential information?

Human Resources/Hiring/Screening

What HR and hiring/screening processes will need to be modified to protect staff and employees without stalling the hiring processes (e.g. application and interview process, fingerprinting and background checks, signing and submitting hiring forms, etc.)?

Recruiting & Retention

What recruiting methods will need to change in order to continue combatting the driver shortage?

What monetary and non-monetary incentives can be considered to attract and retain CDL drivers?
These preliminary questions should be answered in discussions with the appropriate stakeholders as soon as possible. It is important to reiterate that much of what the transportation department will need to do should directly align with how the district will respond to all federal, state, and local guidance. However, it is also important to recognize the areas that are unique to the transportation department, the requirements that are governed by federal and state transportation authorities, and the specific guidelines and/or policies that will need to be developed to directly support the transportation department in its planning activities. 
For an extensive list of questions and to learn more about our full COVID Decision-Making Framework tool, please visit our COVID Services page.