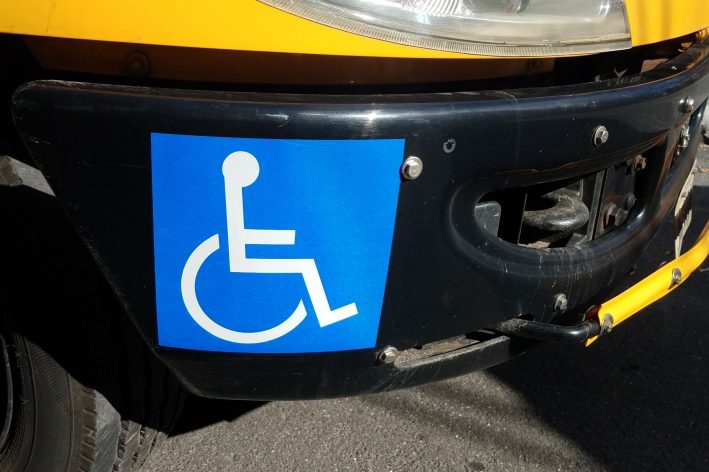 Our work as transportation professionals is driven by our passion for providing safe and reliable levels of service to all students. When transporting students with special needs, this is best achieved by recognizing our responsibility to accommodate the academic and personal needs of students from all backgrounds. While this can be a challenging task, one which requires dynamic and proactive responses to ever-changing situations, TransPar's Incident Management System (IMS) can be a critical tool in supporting student populations, both from a general education and a special needs perspective.
Our IMS was designed to allow clients the ability to track, tabulate, resolve, and record incidents efficiently, which is imperative to providing quality levels of customer service across any transportation operation. However, for our clients who work with a large special education population, IMS has become imperative for communicating, confirming, and reporting on the many different aspects of executing special education transportation. One of TransPar's General Managers, Nicole Martin, shared with us how IMS has been an invaluable tool for her and her team in their approach to providing high quality transportation to students with special needs.
With over 25 years of experience in student transportation, Nicole began her career as a special needs bus driver and followed a trajectory that led to her current role with TransPar as a General Manager for the Rhode Island Department of Education (RIDE). In this position, she oversees transportation for students with special needs across the state of Rhode Island. Nicole pursued a career serving students with disabilities because, in her own words, she has "always had a patience and compassion for students that need additional support," as well as being the mother of her own child with special needs. This personal perspective has driven her to lead an operation which recognizes that no two days in the transportation industry are the same – let alone in special education transportation. As such, she has cultivated a team that responds to daily changes in real-time, with accurate data and a documented trail to demonstrate where resolutions to challenges and issues have taken place.
When asked specifically how IMS has benefited her operation, Nicole focused first on the frequent and necessary interactions between students and their school bus driver and bus aide teams. While the hope is that most interactions do not need to be documented as the result of an incident or concern, the reality is that there are many challenging situations in special education transportation. IMS has given Nicole's team the ability to log all student management incidents, digitally attach and store conduct reports, identify patterns pertaining to recurring behaviors and needs, and to track incidents with drivers that may be indicative of who is most successful with certain student populations and why. She praises the ease of use for tracking repeated incidents and, given that she is required to maintain reliable records and keep a high volume of paperwork on file, she appreciates the fact that IMS allows her operation to be paperless.
Additionally, Nicole uses IMS to track training requirements as they are related to certain students' needs and disabilities. She also tracks driver performance, on-time performance, yard departures, and incidents of varying severity including breakdowns, accidents, school complaints, and concerns from her team regarding student health and welfare. IMS provides Nicole and our other clients with the opportunity to address these concerns proactively, and to continue to re-evaluate processes to best serve the students within their care.
Prior to implementing IMS, RIDE's student files had to be manually scanned into a computer folder system and stored alphabetically by last name. Team members would then need to manually search and compile files pertaining to individual students in order to create reports. File boxes were stacked "floor to ceiling" with paper copies of student documents; Nicole says that IMS has been an essential tool in reducing hard copies of documents, streamlining processes, better protecting student information, and making it all more accessible to her staff. With its robust reporting platform and the system's capability to customize various features, TransPar's IMS is also able to provide quarterly and monthly reports to Nicole's clients and submit KPIs for student management and on-time performance of vendors – taking subjective information and turning it into objective data. Even in a dynamic operation like Nicole's, IMS has proven to be a compatible and effective tool for any situation.
We are proud to share IMS as a tool for our clients to enhance their operations and see firsthand how it improves overall service to students each day. We recognize the additional benefits IMS offers to some of our schools' more vulnerable populations and we take great joy in hearing our clients' successes in using it to support student needs and to create a culture of success within their teams. IMS was designed to support student transportation operations of every size, complexity, and configuration, and we are eager to continue sharing our clients' success stories with every school and transportation leader we come across.
If you are interested in scheduling a free virtual demonstration of TransPar's Incident Management System, contact Dan Walch via email: [email protected].